Shipping Pioneer Log Siding
The customer is always responsible for their own shipping costs.
Shipping arrangements can be made as soon as your final payment clears our bank.
As a Mom & Pop business, we are not able to Store Projects once they are completed.
Please make your shipping arrangements ASAP to avoid costly storage fees.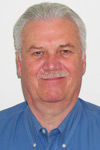 Dennis Smith
For Shipping Nationwide we Recomend:
Dennis Smith, our rep at Amino Transport in St Louis Missouri, is highly recommended by our pleased past customers. Dennis helps locate nationwide haulers leaving here and heading your way. He tries to piggyback loads to help save our customers on cost. Call Dennis at 636-733-6768
We Recomend Amino Transport for the Personal Care Service they give every Customer.
PIONEER LOG SIDING
In the beginning while building Pioneer Log Siding our customers used many different hauling companies and not always good. However "AMINO Transport came along and topped them all.

Dennis, the rep for AMINO has always found good haulers, good prices and great service for all of our customers. We still continue to get raving calls about AMINO. To us a hauling company we trust and can always depend on.

Pioneer Log Siding never receives a dime from AMINO but only asks that they treat our customers well and boy do they. This is why we always suggest AMINO Transport as our Nationwide customer favorite.

For more information about their Freight Services visit their Website at:
aminotransport.com